Don't worry about exciting play on your
Wii !!!
Perfect protector to safeguard your expensive LCD TV !!
Don't miss the opportunity to own the latest hot product !
www.lcdarm.tw
Protective Shield for Lcd TV and Plasma against Wii
Enjoy playing Wii without fear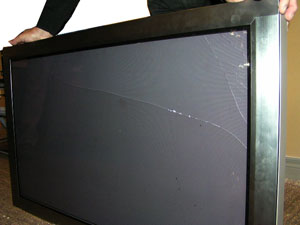 1. Protection strong impacted resistance.
2. Light transmissive rate over 98%
3. Invisible frame and transparency
4. Protect Panel from scratches and dust.
5. Reduces ultraviolet (UV) rays and health to human eyes ->option